About Us
Hi! We are the Courtney's. We live in the small cider village of Whimple, Devon. Here, we make cider on our ancient Whiteways cider orchards.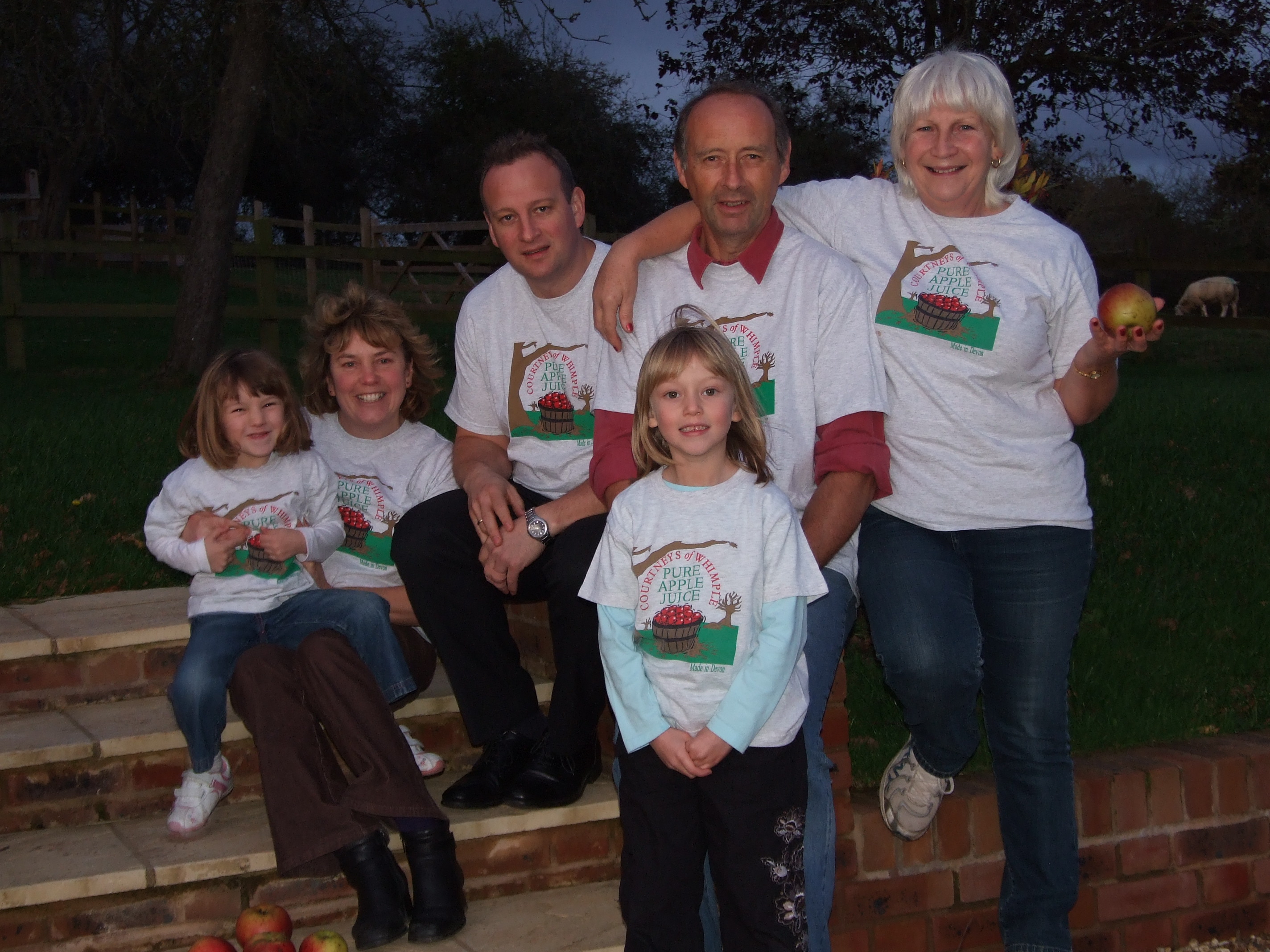 (Pictured above in order: Jess, Linda, Paul, Annabel, Richard & Jill Courtney)
Whiteways, established in 1893 had the largest Cyder apple orchards in the world and was famous for its Cydrax and Peardrax brands.

Our orchards were planted and used by Whiteway's around 100 years ago. They used an interesting and wide variety of apples chosen to make a fine blend of cider. As the older original trees fall in the orchard, we re-plant with old Devon varieties. At present there are over 450 trees.
We manage the orchards naturally, with as little human intervention as possible. We don't spray or use fertilisers on our orchards. We encourage biodiversity and the birds, bees and our sheep maintain the pasture and fertilise the ground. Nature does what she does best!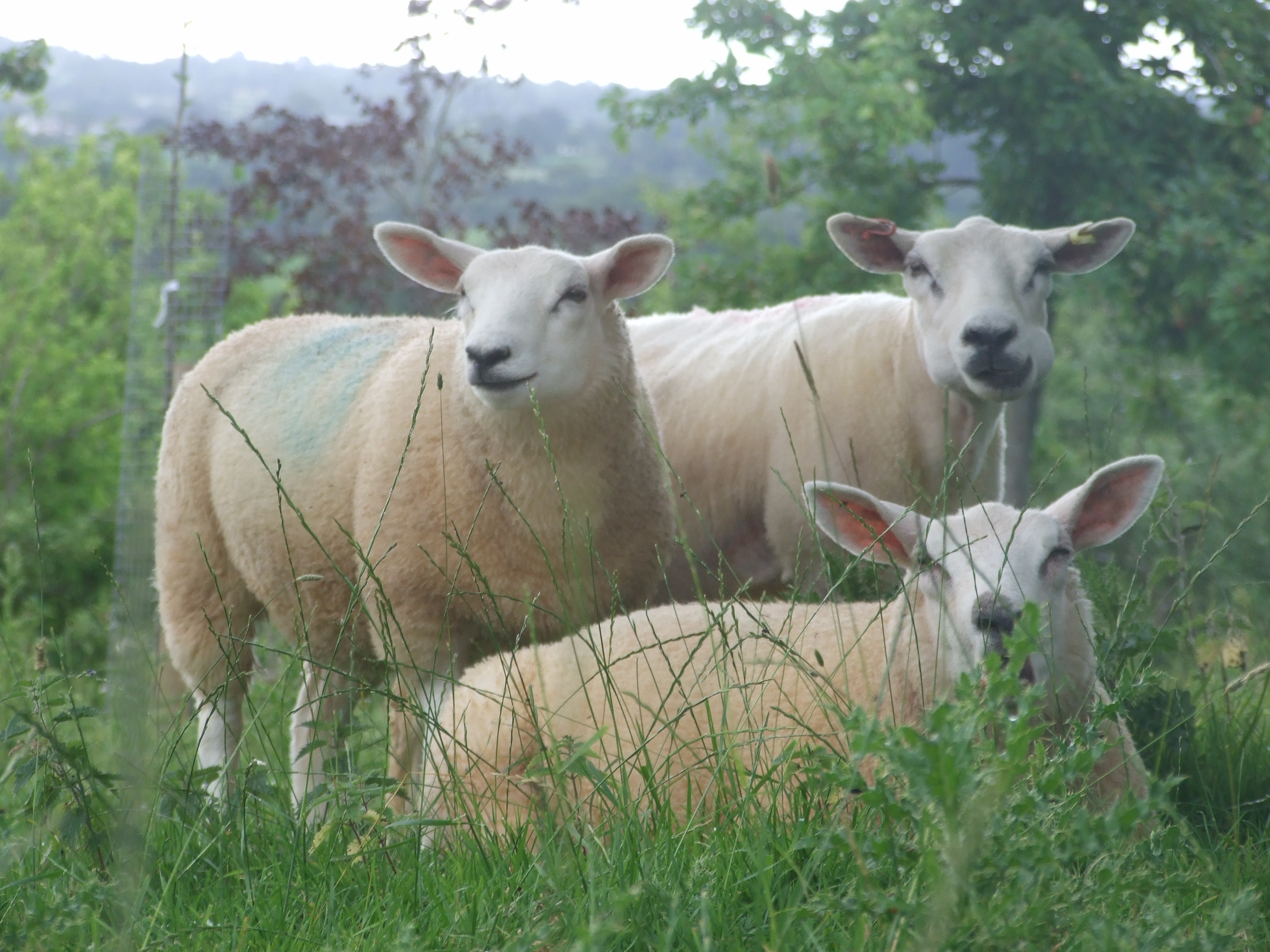 All of our apples are hand picked, pressed and bottled within the orchard where they are grown. The left over apple pulp is bagged up and given to the local farmers to give to their pigs as a yummy treat. Nothing goes to waste. After successfully making cider for over a decade, we decided to challenge ourselves.
That's when we created THE EXE GIN followed shortly by Grumblebee Honey Spiced Rum - the ORIGINAL honey spiced rum.
We love creating drinks that draws inspiration from our local environment. Our product range is always expanding. To follow us and keep up to date with all of our exciting new products and news, why not sign up to our email newsletter?
If you want to come and visit us and our orchards, we open up our orchards and cider bar up to the public occasionally. Be the first to hear by registering to our newsletter database.